Type: Bug

Priority: P3

Affects Version/s:

7.0.0

,

8.0.0

,

8.1.0

,

8.2.0

Labels:
JAWS cannot read text from following Screens.
1. JVM Browser > MBean Sever -> start JMX Console -> System tab>JVM Statistics
JAWS cannot read the context in name column , but can read values starting from Value Column

2. Open jmc.exe > JVM Browser -> MBean Sever -> Start JMX Console> MBean Browser Move focus to "Add MBean", then press enter key, a dialog with title "Dynamically Create and Register a New Mbean" displayed. The focus is on text area default.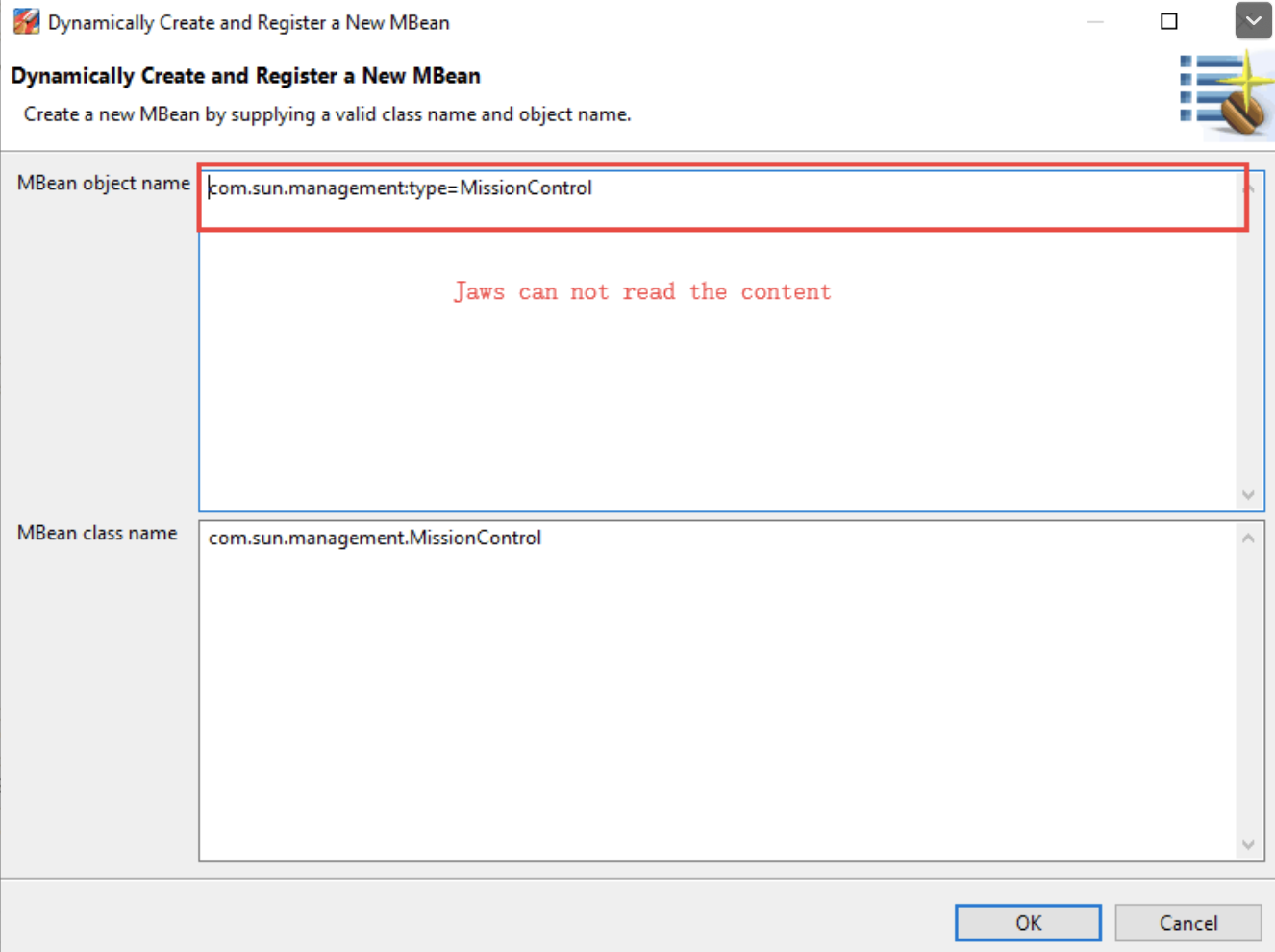 3. Start Flight Recording and the Flight Recording Template Open Up, but the Description for the selected template cannot be read by JAWS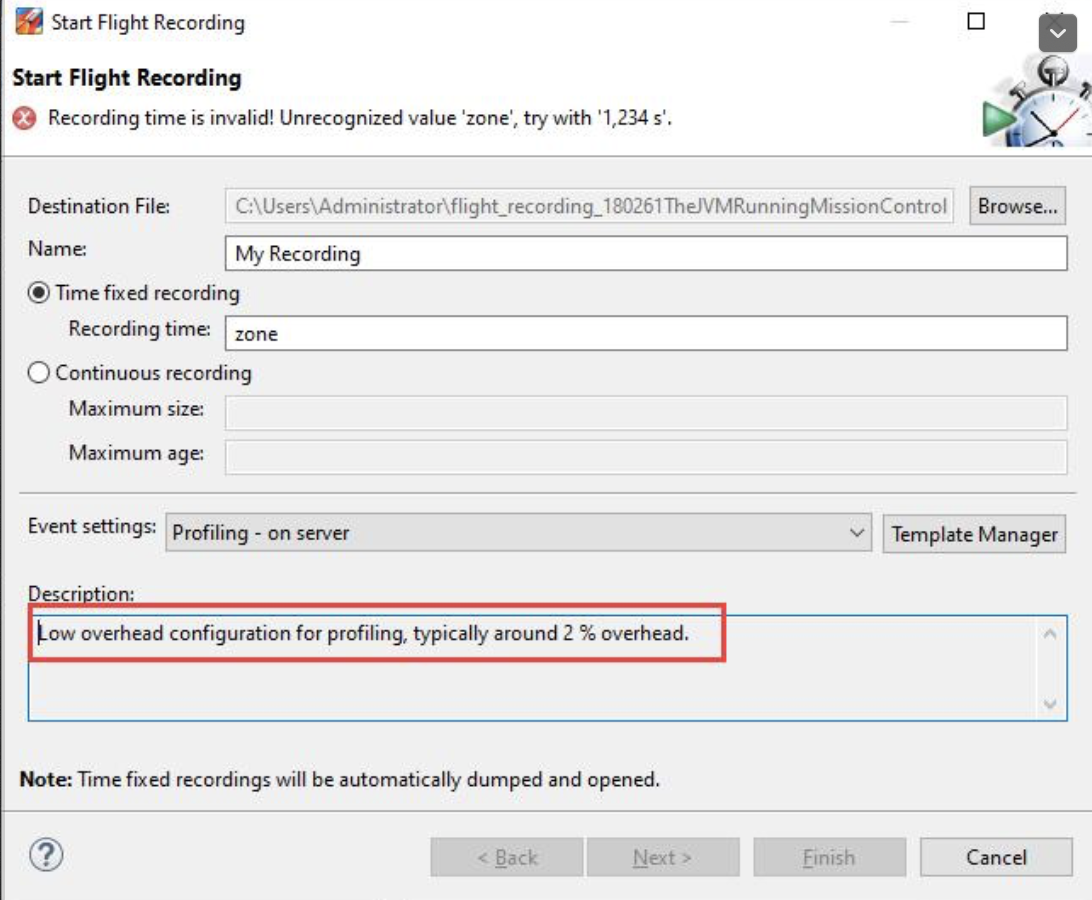 4. JAWS does not read "Time Range" when focusing on the "Set", "Clear" button 
5. Event Tree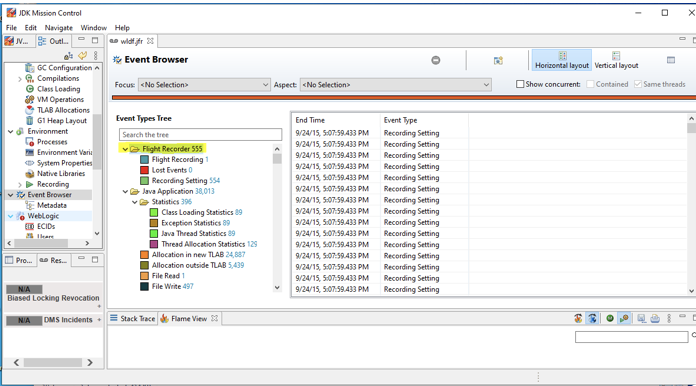 6. Selection of Visible Columns from Context Menu options ()

7. Voiceover reads only column data, and not column label from Threads table of *Java Application*s JFR page